Simple cloud cost tracking platform
Cloudmattr helps teams using Google Cloud and Amazon Web Services easily monitor their costs and get alerts via email and Slack.
Sign Up Free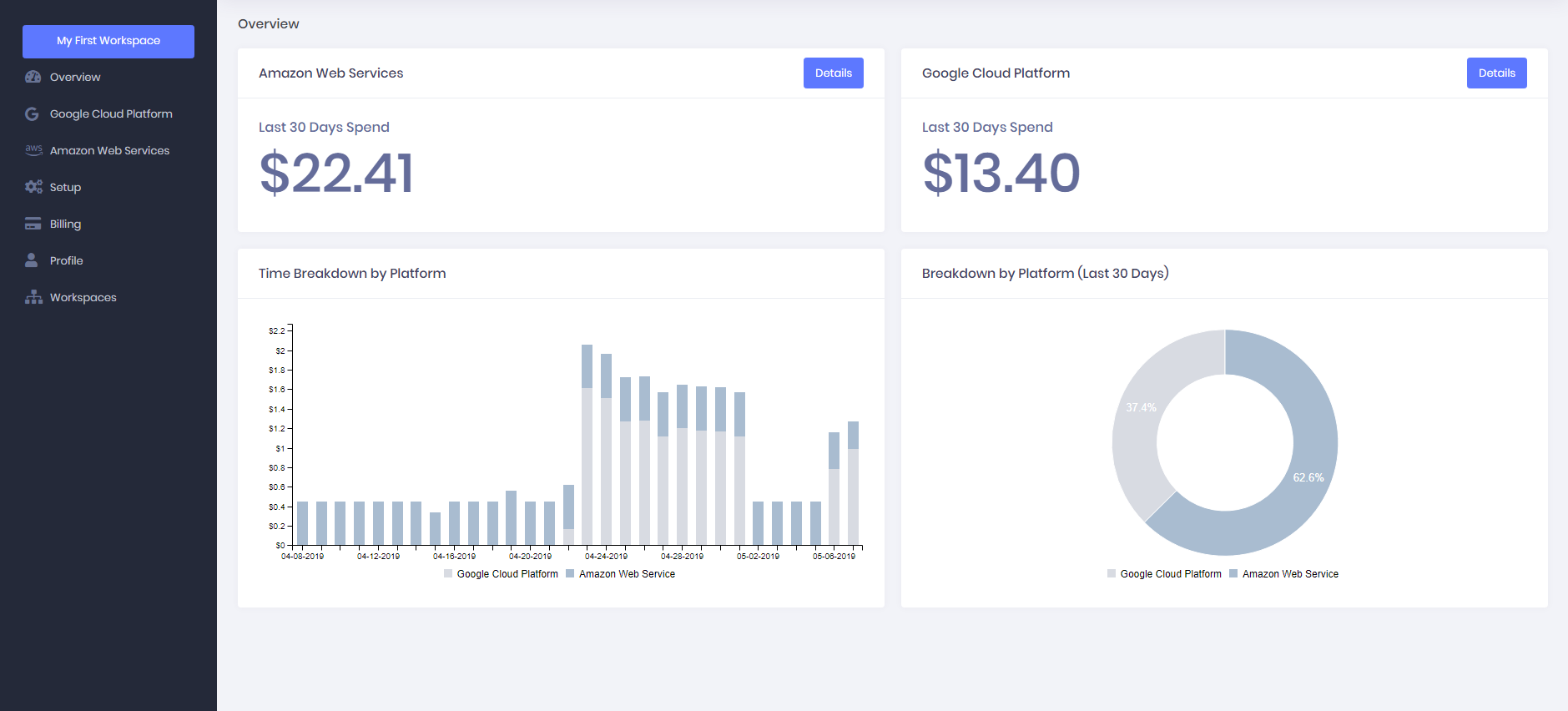 Features
Simple cloud cost monitoring for everyone.
---
Cloudmattr automatically helps you monitor your 
cloud costs and get reports when you need them to your email or Slack.
Visualize and monitor your AWS and GCP costs
Cloudmattr automatically generate dashboards for your Google and Amazon cloud accounts to make easy for you to see what you're paying for, and adjust what you need or don't need.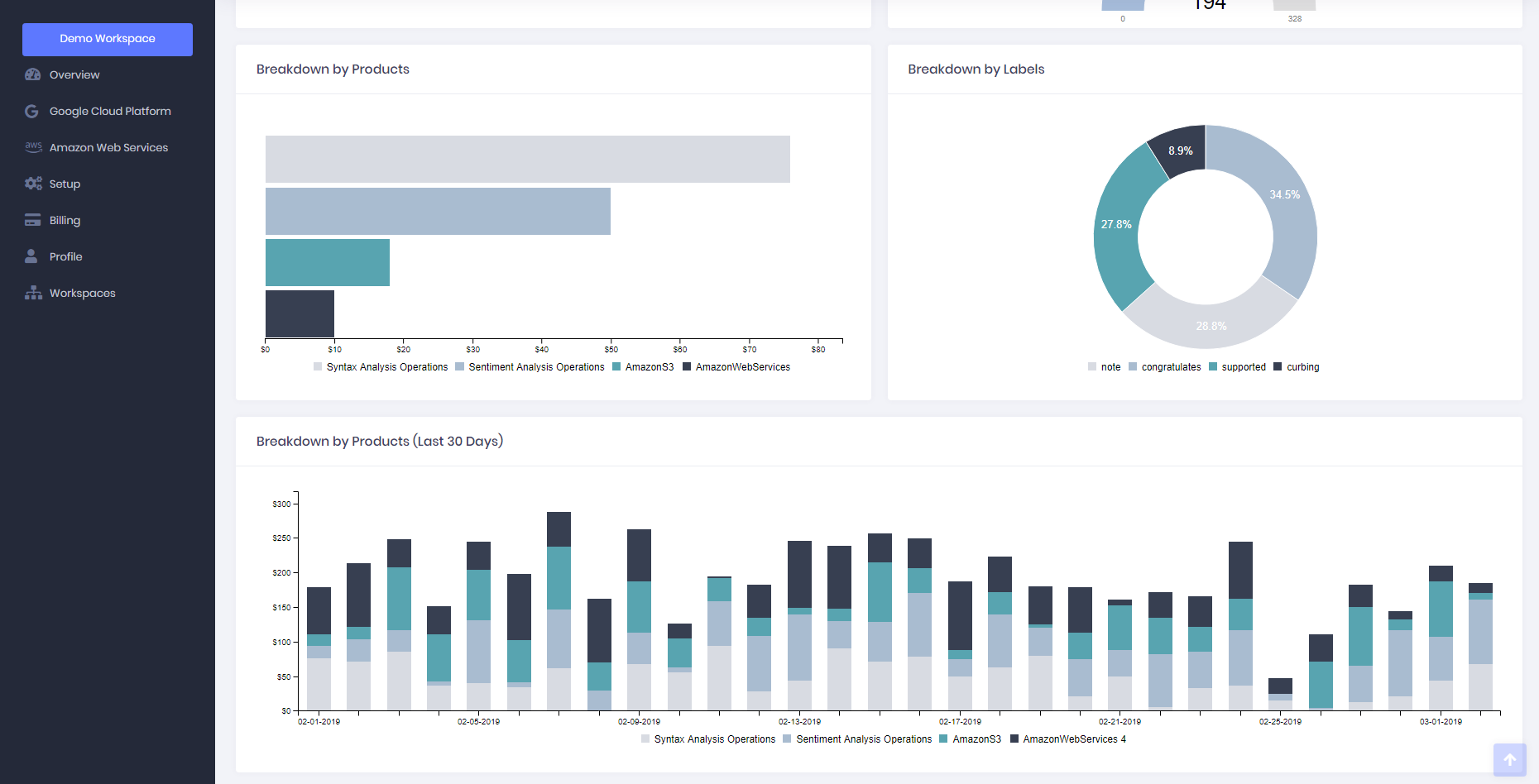 Get Reports Where You Need Them
Create alerts to automatically catch any issues and alert you immediately to avoid any overspending on things you don't need or not using via email and Slack.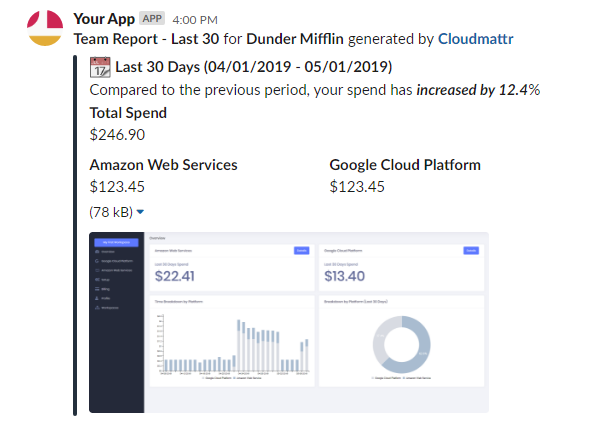 Unlimited Users
Invite who you want and set the right permissions to what they can access.
Two-Factor Authentication
Add an extra layer of protection to your account(s) with 2FA built-in.
Expert Advice
We work with organizations to help them save money and use their resources more efficiently.
Multiple Companies
Whether you have a startup, business, or manage multiple clients, you'll easily be able to monitor multiple companies in one place.
Multiple Recipients
Send reports to multiple emails, whether they are internal or external recipients, and to specified Slack channels.
Compare Companies
See your companies and compare their spends and performance at a high level and then drill down to find the issues.
Currently free while in beta.
Our prices are very easy to understand. No extra or hidden fees.
FAQ
Frequently Asked Questions
---
Got a question? We've got answers. If you have any other questions, contact us at [email protected]
Is this a secure site for purchases?
Absolutely! We use Stripe to process all financial transactions. All billing information is stored by our payment processing partner.
Can I cancel my subscription?
You can cancel your subscription anytime in your account. Once the subscription is cancelled, you will not be charged next month.
How long are your contracts?
We offer monthly and yearly subscriptions, and you can cancel any time with no further obligation.
Is my data private or how is it used?
Your data is private, and will not be sold or be accessed by anyone other than you.
Can I request refund?
Unfortunately, not. We do not issue full or partial refunds.
Can I try your service for free?
Of course! We currently offer a 14 day free trial to anyone who wants to try our service.